One Drink, Three Ways is the signature feature by The Three Drinkers. Join The Three Drinkers' Helena, Aidy and Colin as they take one bottle and create a trio of phenomenal serves which you can enjoy anytime, anywhere. From rums and whiskies to gins and wine styles, the three help you get the most out of your glass. It's time to get liquid on lips.
The Macallan 12 Year Old Double Cask: a whisky with rich, spicy notes from ageing in both American and European sherry oak casks. The Three Drinkers each share their favourite ways to taste it….
Helena's Choice: The 'Mac-Hattan'
A twist on a classic Manhattan, I love this rich, christmas-cake scented whisky mixed with a little orange and chocolate bitters. I found this recipe while shooting episode four of our Amazon show, The Three Drinkers do Scotch Whisky. It won the taste competition hands down! Simply add all liquid ingredients to a shaker, shake, pour and add garnish. Ice optional. I prefer it without or with one massive chunk.
Recipe
25ml The Macallan 12 Year Old Double Cask Whisky
25ml Orange liqueur
25ml Red Vermouth
3 Drops Chocolate bitters
Dried orange wheel to garnish
Aidy's Choice: The Macallan Highball
Perfect as the weather starts to get a little warmer, this Macallan highball is zesty and refreshing with a bitter, spicy kick. Simply pour the whisky and fino over lots of ice into a highball glass, add the lemon juice and top up with your favourite tonic water. Dangerously delicious!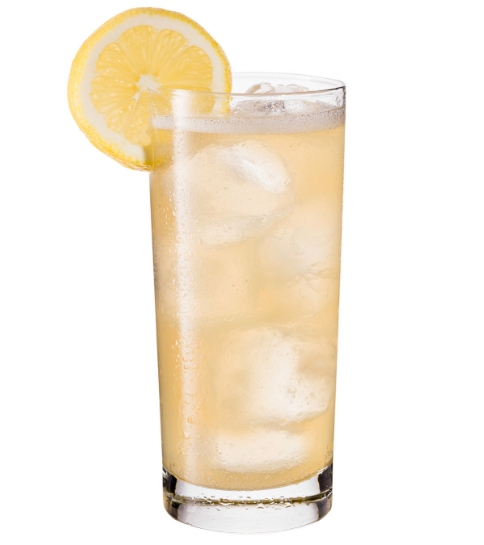 Recipe
25ml The Macallan 12 Year Old Double Cask Whisky
25ml Fino Sherry
Juice of half a lemon
Tonic water to taste
Lemon rind to garnish
Highball glass
Colin's Choice: The Macallan. Straight up.
Those who know me are aware that I'm a bit of a whisky purist, and when The Macallan is involved, I like to sip it straight. If it's the first whisky of the day however, I may add a tiny drop of water just to cut the initial nose burn. No ice. No garnish. No problem.
Recipe
50ml The Macallan 12 Year Old Double Cask Whisky
Glencairn glass