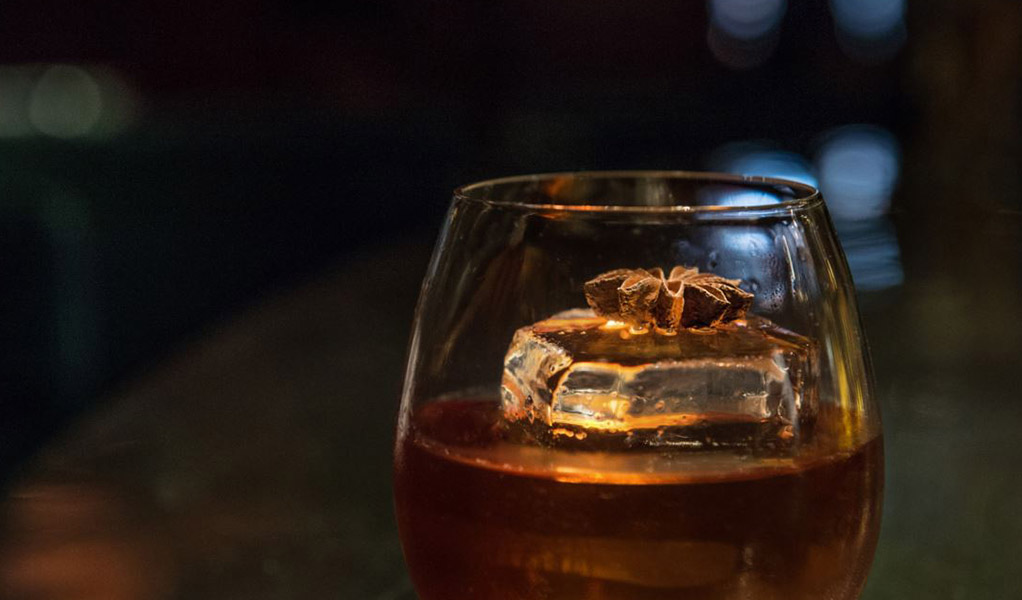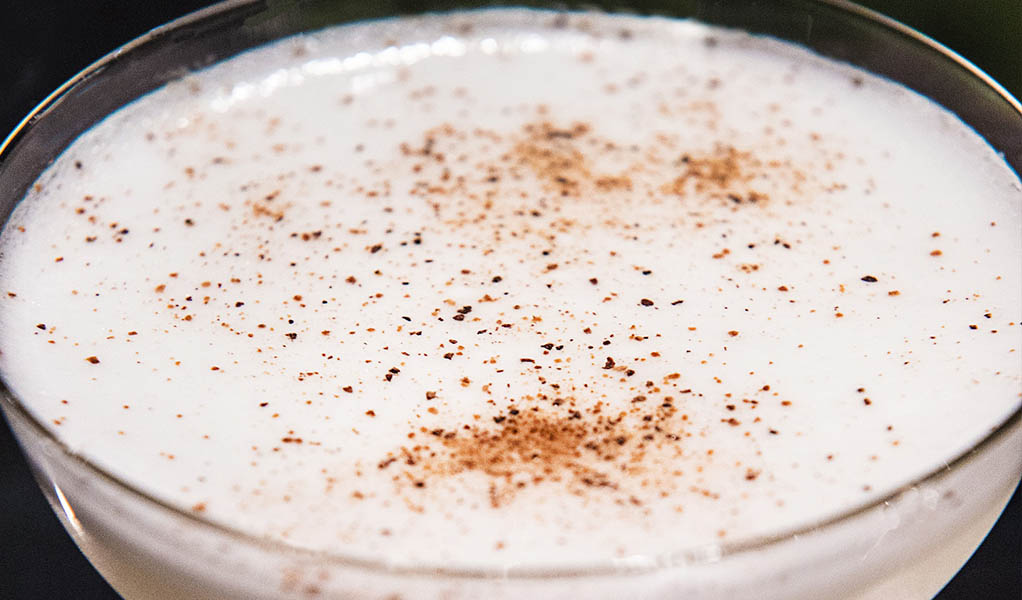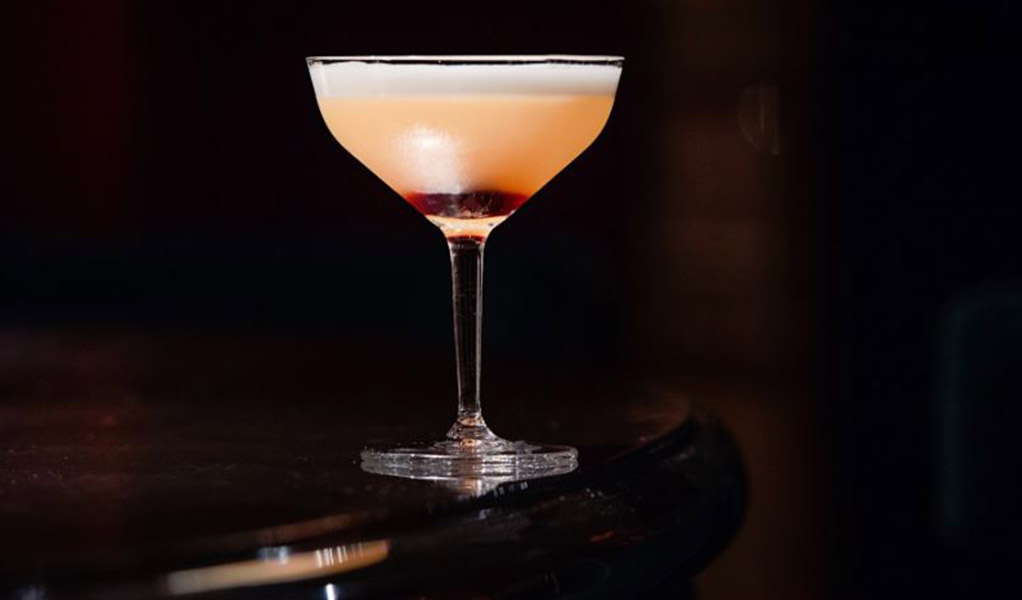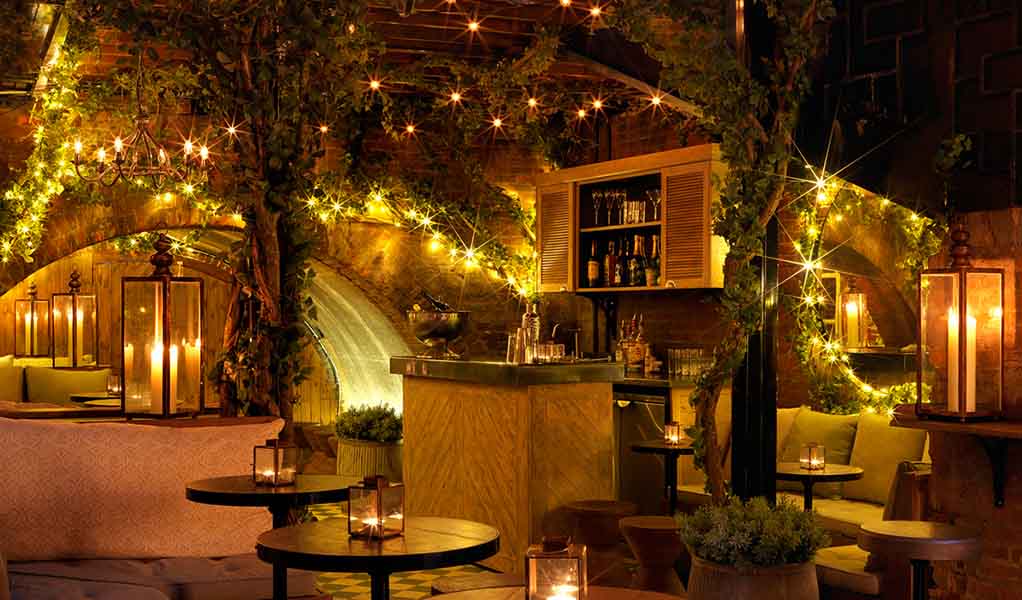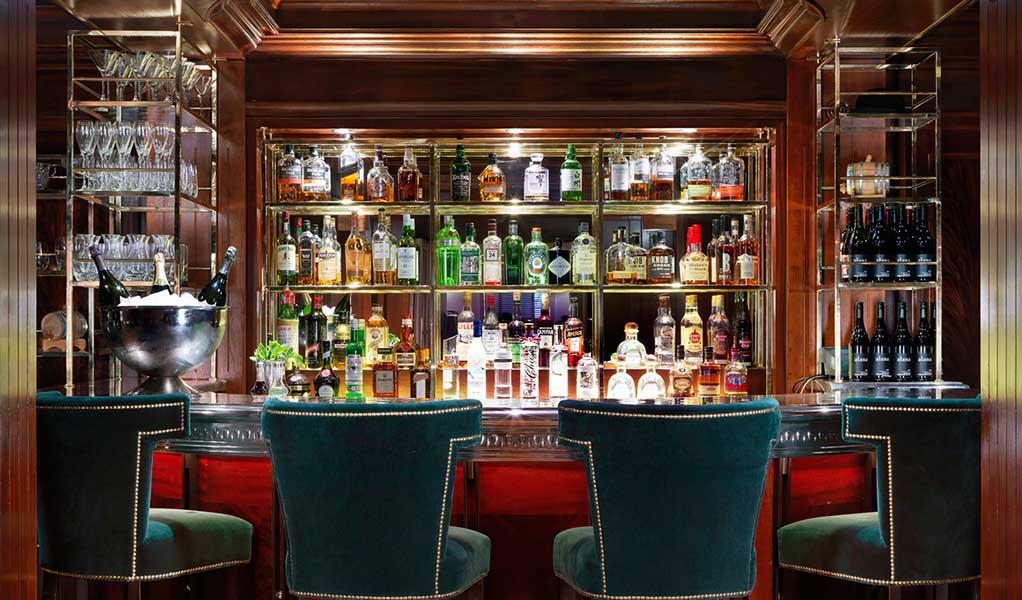 Hidden beneath the finesse of Doyle Collections' Bloomsbury Hotel sits a quaint yet sophisticated bar, teeming with cocktail creativity. A speakeasy mixed with Mad Men vibe on the inside opens out to a rustic and cozy outdoor patio on the outside. The well placed heat lamps keep you warm, so you can spend the entire evening sitting beneath stone arches in all-embracing comfort and privacy.
I always take my hat off to a bar that invites Mixologists from around the globe to come in-house and help them perfect their craft -- and that's exactly what Bloomsbury has done. Teaming up with a variety of World's Best Bars, including The Clumsies and BlackTail they continue to push the boundaries of cocktail innovation.
There's a marvelous old school feel the this place which resonates throughout the entirety of the cocktail menu, new twists on old favourties accross a spectrum of gin, rum, whisky and tequila. There's even a couple of exciting surprises thrown into the mix, such as the Gin & Milk cocktail, which was not at all what you'd expect in a truly fantastical kind of way. The highlight of the experience is that not only can you bank on getting a delicious cocktail, it becomes without the typical London price-tag, costing you around £10 per serve.
You can't help but notice subtle Italian themes peeking through every now and again, especially when it comes to a good old fashioned Negroni, which I have to say Bloomsbury kicks ass at. In an effort to drum up some more excitement and create a personal and tailored experience they will also soon be launching the ability to have your very own barrel filled with a Negroni style cocktail. The thinking behind this being; when you arrive at the venue, you have your own personal stash you can delve into. A solid idea with a wonderfully personally feel to it that compliments the look and feel to this venue so incredibly well.
Well all know that when great food and drink combine they create an other-worldly experience and Bloomsbury is no stranger to this way of thinking – with an incredible nibble menu at the heart of this bar. Whether it's the quail scotch eggs, lobster taco's or charcuterie boards that tickle your fancy, these gourmet treats hit the spot, rich in flavor and combine beautifully with the bespoke cocktail menu.
All in all this is a fabulous up-and-coming venue that could really do with some more love from cocktail enthusiasts. The space is incredibly inviting, warm and cosy and I can quite confidently say that I will be returning soon. With cocktails around the £10 mark, it's an absolute steal considering the quality.
Where: The Bloomsbury Hotel
Address: 16-22 Great Russell St, Fitzrovia, London WC1B 3NN
Phone: 020 7347 1000