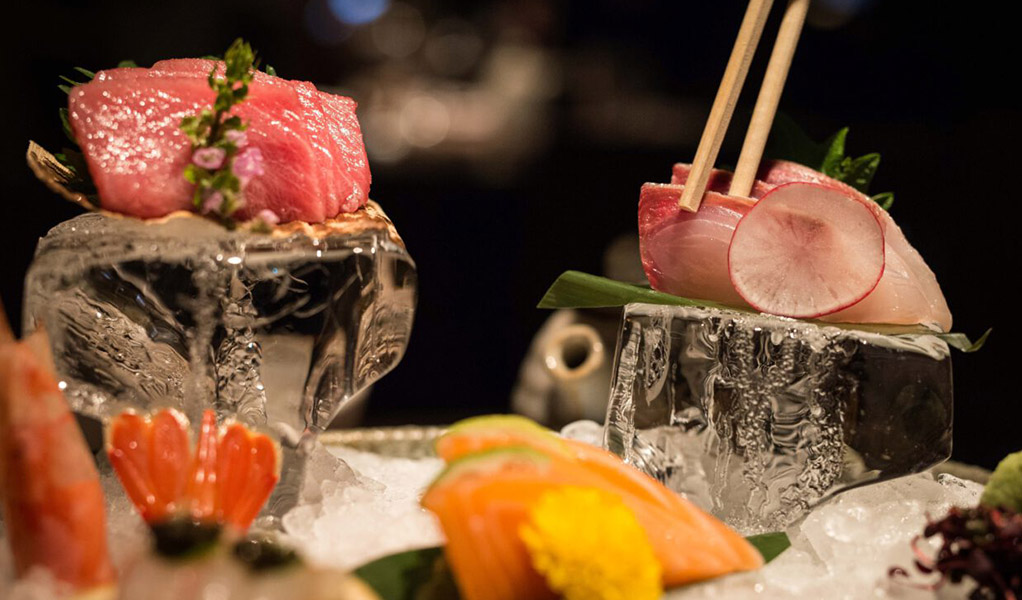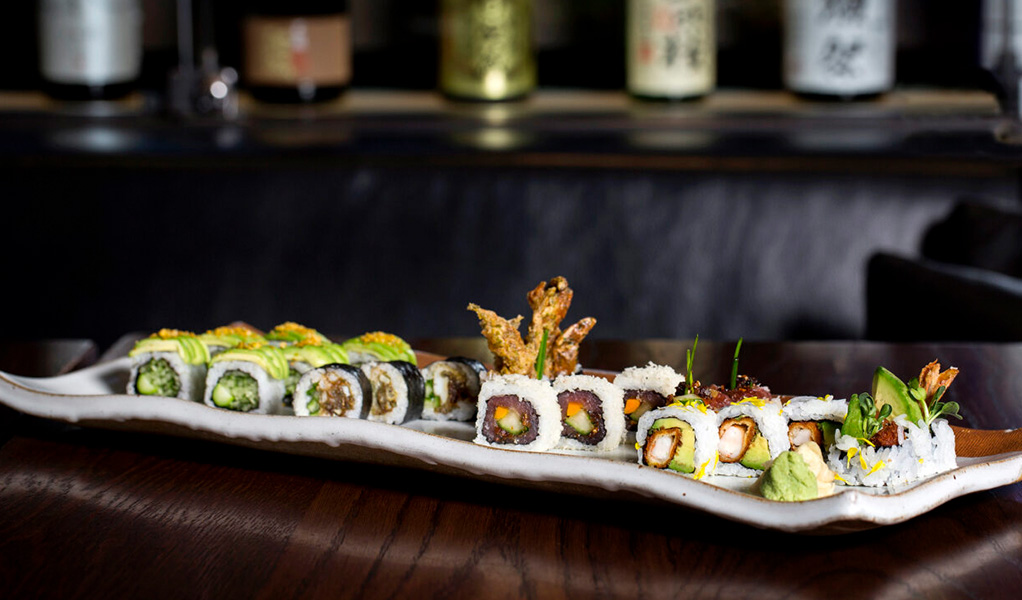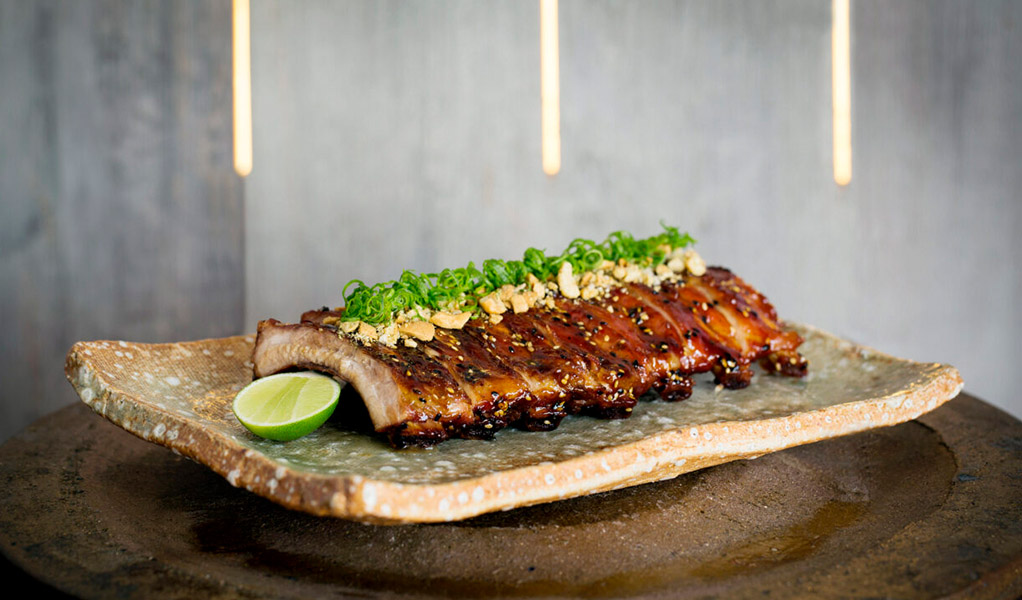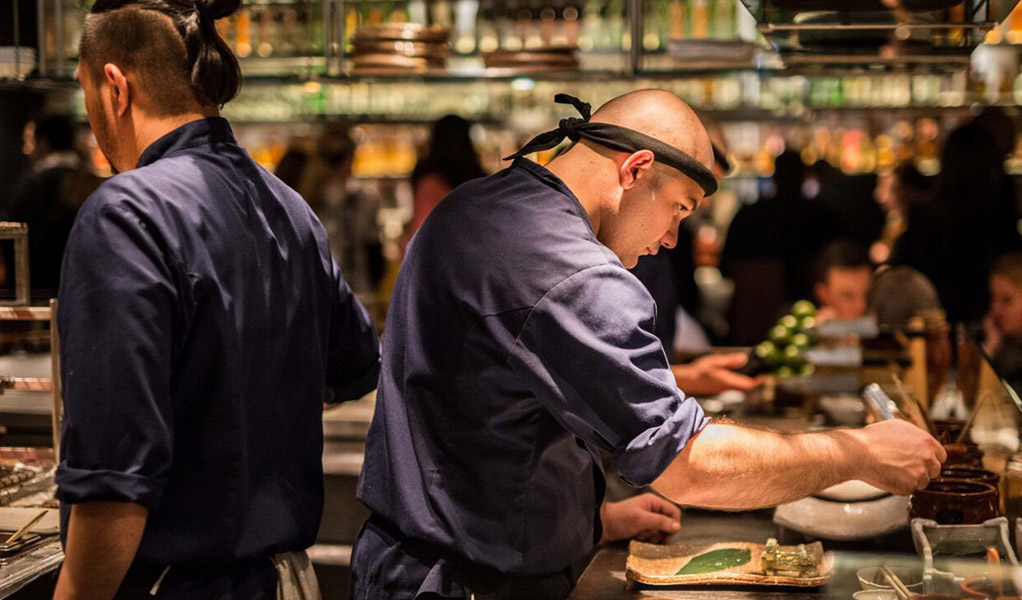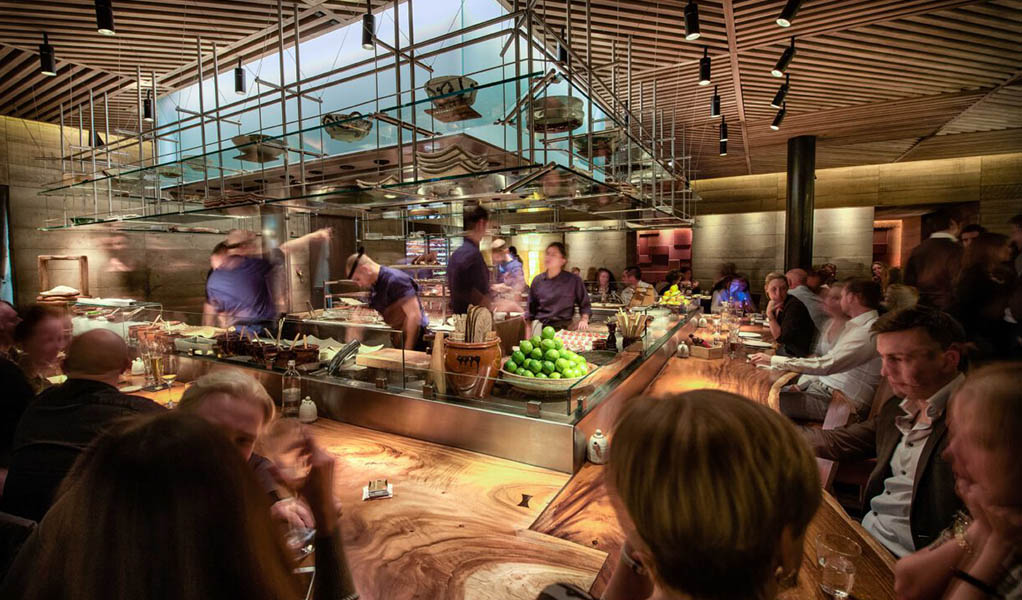 Fantastic atmosphere, memorable times, and amazing food. That's what we all want from our dining experiences. Some places can pull off one or two of the three, but a truly exceptional restaurant knows how to package all of it together. On that front, ROKA Mayfair comes through tenfold.
Opening in February of 2014, ROKA Mayfair takes dining seriously. Its name was crafted with dining in mind; "RO" is the common dwelling where food is shared with friends and "KA" is the warmth and energy surrounding them. ROKA Mayfair is conveniently located just steps from the shopping on Oxford Street, so when you are out picking up the essentials, step in with the family or friends to ROKA's unique atmosphere. Rainer Becker and the chefs at ROKA take contemporary Japanese Robatayaki cuisine and turn each and every dish into a plated work of art. The thought that goes into each entrée coupled with the execution and presentation makes you almost not want to eat anything. Almost.
Prepared in the open kitchen on their robata grill, you can watch your meal being put together right in front of you, and that is only half of the fun! Once the food hits your lips, you'll be looking for the maître d' to make another immediate reservation. Some of their signature dishes include fresh yellowtail sashimi with their yummy yuzu-truffle dressing, or the king crab served with caviar. ROKA does more than just seafood; try their mouth watering seared beef striploin with black truffle dressing, or the smoked duck breast with barley miso and kumquats. And their expertise isn't confined to just the main course, their desserts are complete works of art as well. Make sure to try the crunchy banana ice cream puffs with miso-lime toffee, or the remarkable winter citrus crème brulee with Japanese granola and whisky ice cream. I'm telling you, go out of your way and make a reservation at ROKA today and make many fond food memories.